CONSPIRACY THEORISTS are at work on the possibility that Lionel Messi will be arriving at Manchester City after Sergio Aguero removed the number 10 from his Instagram handle.
Read: MUST-READ – Messi's transfer request to Barca 'LEAKED' online
Theories suggest the former Atletico Madrid striker was previously '@KunAguero10' on the social media platform but has since dropped the number amid rumours his countryman is on his way out at Barca. Also recently, La Pulga is reported to have sent a fax to Barca which has been 'leaked' online.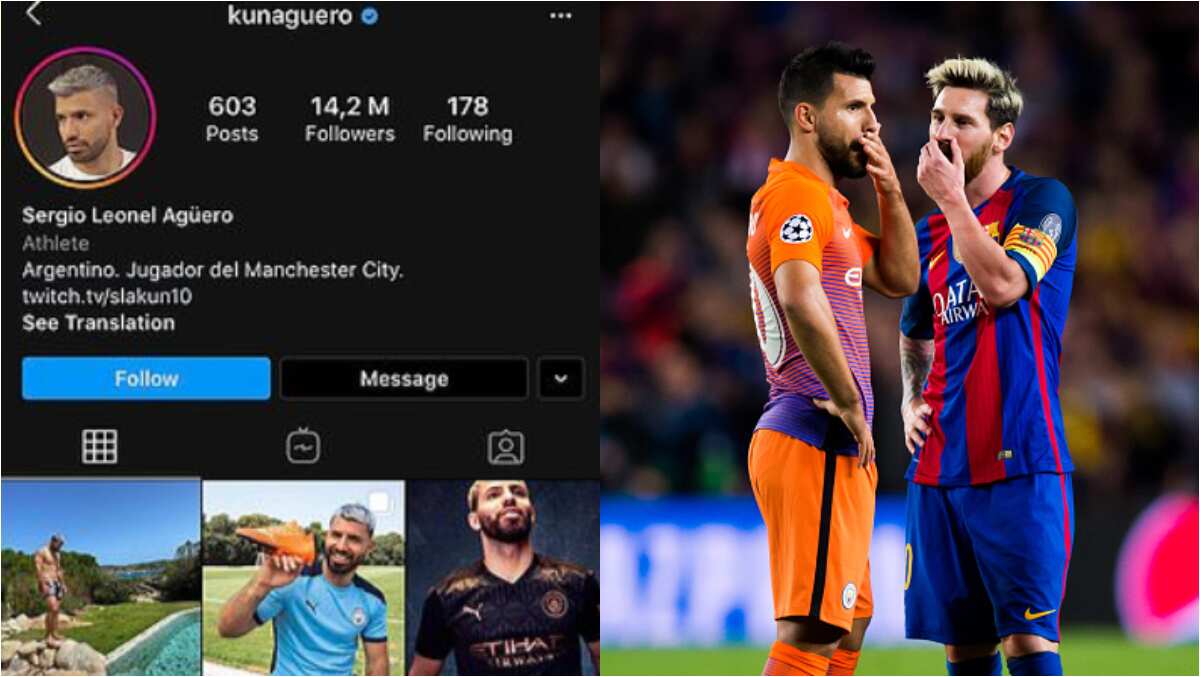 Supporters of the English giants seem to have found a link between the eyebrow-raising change and the club's pursuit of his Argentina teammate. Although this is all likely to be a coincidence City fans, however, will not let it halt their excitement at the prospect. A then-23-year-old Aguero in 2011 took the No.16 shirt upon his arrival at City but quickly switched to the No.10 after the departure of Edin Dzeko to AS Roma.
Messi is synonymous with the iconic shirt number; inheriting it from Ronaldinho en route to wearing it with distinction at Barcelona. But before this can become a reality, City will have to thrash out the biggest deal in football history. In another interesting bit of Instagram activity, Pep Guardiola's assistant, Manuel Estiarte shared a picture of a young Messi smiling with an elderly woman that appears to be a relative of his.