A SIXTH EUROPEAN CUP crown and their first in seven years. The turnaround finally came to a head for FC Bayern Munchen, who stole the show on the biggest night in European club football when they handed the champions of France, Paris Saint-Germain, a 1-0 defeat in Lisbon to win the Champions League on Sunday.
Read: New Barça boss tells Liverpool star not to sign new contract!
Bayern, who have reached eleven European Cup/ UEFA Champions League finals, made good on clinching a long-sought-after Champions League title with Neymar, a previous Champions League winner with Barcelona, cutting a sore figure after coming so close (but no cigar) to capturing yet another winner's medal.
The French champions reached their first Champions League final and were hoping to capture their first silverware in Europe's top-tier club competition. But Hans-Dieter Flick's men ensured this would be denied on this occasion; breaking the deadlock a quarter of the way through in the second half through Joshua Kimmich's inch-perfect delivery into the box.
An unmarked Kingsley Coman then lined up the perfect header to bury the ball past Navas into the corner of the net. The win, at this point, was still far from being for certain as both sides managed to carve out more opportunities as the game wore on at the Estadio da Luz.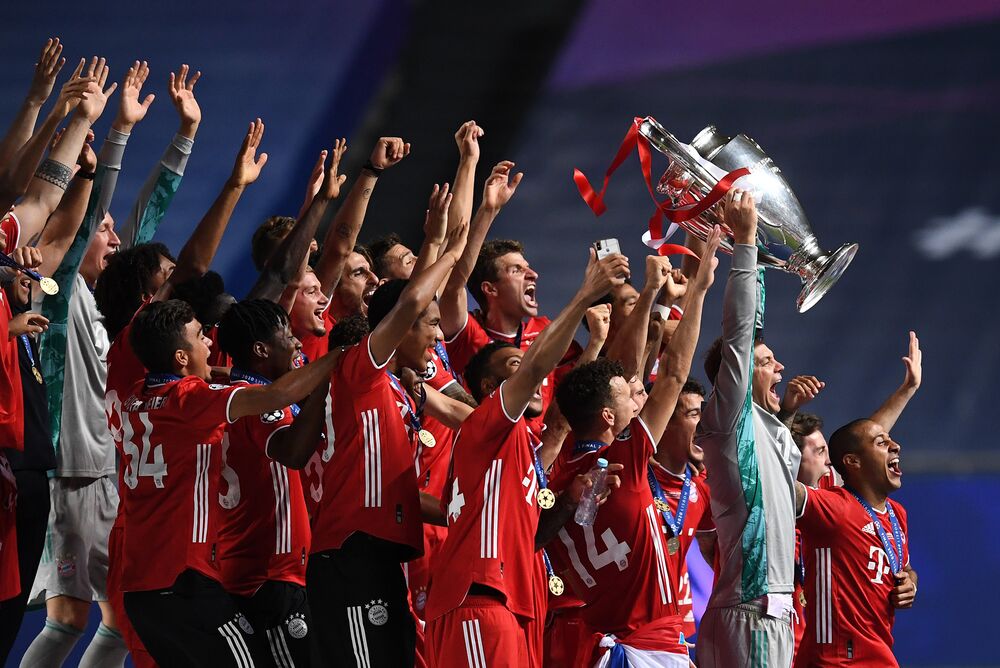 The Brazilian wonderboy, who formed a deadly attacking trio with fellow South Americans Lionel Messi and Luis Suarez en route to winning the 2014/15 competition, came close to bagging a goal after Kylian Mbappe slipped the ball through to him before he darted into the box and saw his shot superbly denied by Manuel Neuer.
Only minutes later for Bayern, the in-form Robert Lewandowski received the ball inside the box, spun on the spot and fired off a shot. The 32-year-old's shot beat Keylor Navas, only to see his effort come bouncing off the post. The miss was inconsequential as the Bavarians soldiered on to defend their goal advantage; adding the Champions League trophy to their German Cup and Bundesliga triumphs to seal an emphatic treble for this season.