AS THE FURORE around a potential yet seemingly looming Lionel Messi exit at Barcelona grows, the club have declared the ball is in the Argentine superstar's court.
Read: RANKED – Barca 10 greatest players of all-time, Messi third!
Barcelona's top scorer, and by extension La Liga, has reportedly expressed his desire to leave the club this summer rather than wait until his contract expires in 2021. This time it looks frighteningly real too. The club's board have allowed Messi to make his decision over the next couple of weeks with the 33-year-old touted to join his former Barca boss, Pep Guardiola, at Manchester City in England.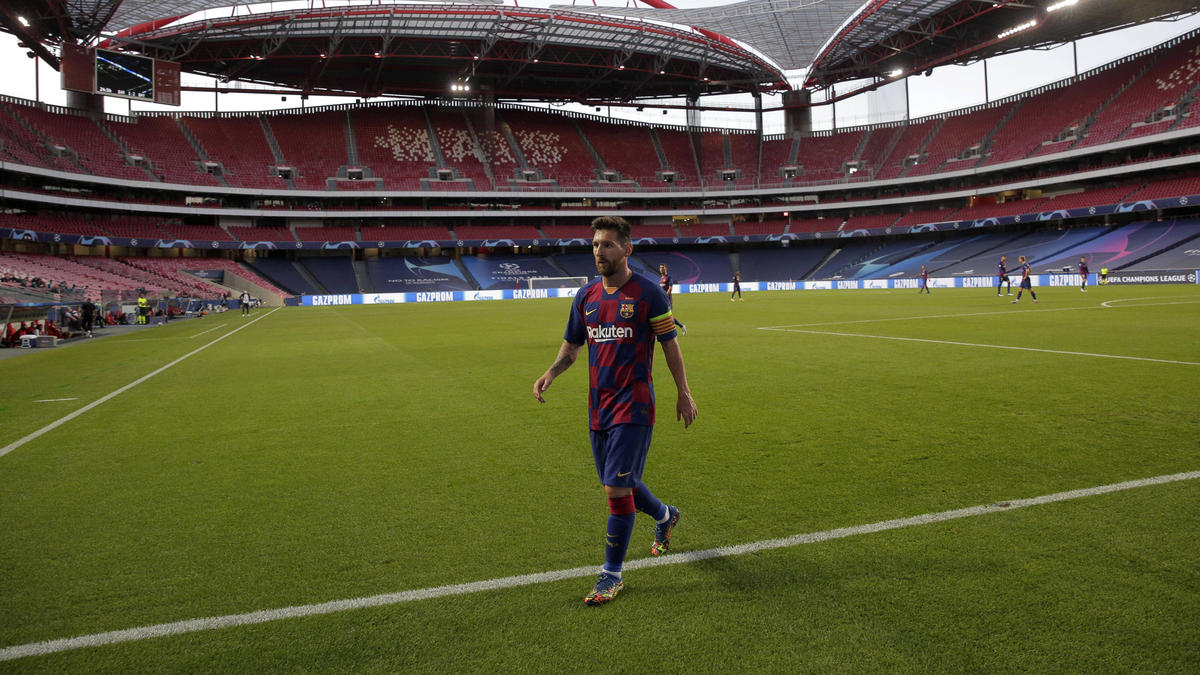 This is per a claim from the Brazilian journalist, Marcelo Bechler, who in 2017 was the first journalist to break Neymar's record-breaking transfer to Paris Saint-Germain. According to Bechler's, the Catalan club's board are ready to allow arguably the most famous footballer in Barca's history to make his decision to stay or to leave this summer, if not at the expiry of his current contract in 2021.
But which would be more ideal for the Spanish giants? The answer here seems elusive at the moment. What is obvious at this time is that Messi is furious at a third successive European exit, which follows his side's embarrassing respective defeats to AS Roma and Liverpool in 2018 and 2019.
And now, the unexplainable 8-2 thumping at the hands of a Bayern Munich, a side which looks every bit as an outfit ready to lift a sixth Champions League title. This would also take Bayern past Barca on clubs with the most Champions League competition wins – with both sides currently sitting on five each.
Meanwhile, Messi has been linked with clubs such as Manchester City, Manchester United, Inter Milan and PSG. And, contrary to how it may have been imagined in times past, his last game could ultimately be the humiliating loss to Bayern, where he wasn't able to influence the game in any way, shape or form. This is something which proved deeply uncharacteristic of the man who has so often won games single-handedly for the Blaugrana.