BARCELONA may not present as the most fearsome or formidable team in Europe at the moment, but Bayern Munich will be wary of at least one threat come game-night in the Champions League quarter-finals on Friday.
Read: Juventus star set to join David Beckham's Inter Miami!
The Bavarians' midfielder Leon Goretzka said the German giants are working on a plan to curb the absolute star power of Lionel Messi, who, as history has so often told, is capable of winning games single-handedly for the Blaugrana.
Goretzka, as with any player from the opposition lining up to play against Messi and his Barcelona, waxed lyrical on Messi's sheer brilliance. "Thousands of people before me have tried to answer this question. It is nice to play the other formative player of the last decade [Cristiano Ronaldo the other]," replied Goretzka when asked how to stop Messi on Tuesday in Lisbon.
"That can only be done collectively because he is a gifted footballer. I don't know how, but we have to force our game on them." Messi, who is rumoured to be on his way out at the Catalan giants when his current contract expires at the end of next season, is looking to lift the Champions League for the fifth time in his career with Barcelona.
The 33-year-old scored his 31st goal this season on Saturday and there may be a sense of real certainty of his rumoured exit, should Barca fail to lift the Champions League this season. Fans and pundits alike, know that Messi loves winning, and that underperforming gnaws unpleasantly at his psyche; and Barca, descriptively, have been a shadow of their former selves this season en route to losing out on the defence of their La Liga crown.
For Barcelona, overcoming the treble-chasing Bayern, who have won all 13 games since the coronavirus lockdown restart, will be a challenge far exceeding that of Napoli, a side who they disposed of 3-1 (4-2 on aggregate) in their mid-week second-leg round of 16 clash. Bayern won an eighth straight Bundesliga title in June, also lifting the German Cup, but Goretzka said Barcelona presents a true test.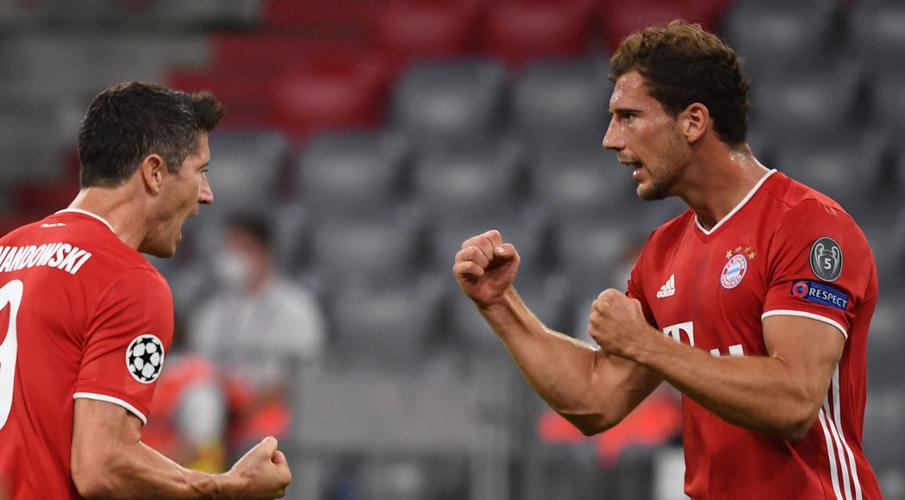 The German side underlined their impressive form on Saturday when Robert Lewandowski, the Champions League's top scorer, so far, this season, netted twice and created two more in the last 16 second-leg rout of Chelsea to seal a 4-1 (7-1 aggregate) thrashing. "There is no easy way now. We are here in the sun in Portugal and are preparing for a knockout game in the Champions League," added Goretzka.
"We're really up for it. Knockout matches are great … At the moment, we're playing as a unit, in addition to the quality of the individual players. We have a clear plan in hand and our intensity without the ball can make the difference."