ON THE back of the former Real Madrid and Spain goalkeeper, Iker Casillas' retirement, Barcelona superstar Lionel Messi has paid tribute to the Spaniard, whom he got quite a number of goals past during his stunning career at the Bernabeu.
Read: Former Real Madrid and Spain goalkeeper retires at 39!
Casillas, who suffered a heart attack just over a year ago during training at FC Porto where he joined in 2015, announced his decision on Tuesday, effectively calling time on a career that saw him claim a total of 24 trophies. These include five La Liga crowns, four Champions Leagues, two European Championships and the 2010 FIFA World Cup.
The 39-year-old bowed out with a final trophy lift at FC Porto, with captain Danilo Pereira and teammates encouraging him to get up on the podium, after the Portuguese Cup triumph over Benfica on Saturday, August 1. After making a whopping 725 appearances for Real during a 16-year-long career, the shot-stopper is certain to go down as one of the best goalkeepers in history.
The old adage 'great recognises great' became evident as Messi, Casillas' goal nemesis during many El Clasico fixtures, tipped a hat in his honour by acknowledging just how difficult he made it for him to score during those times. Taking to Spanish newspaper AS to pen a short tribute, the Argentine superstar said: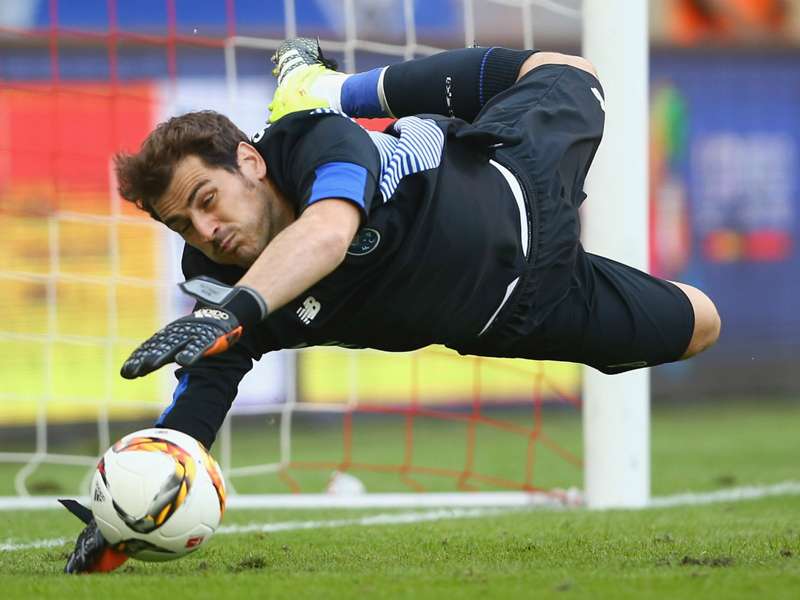 Iker retires today, but he passed into the history of football a long time ago. Not only because he was a benchmark in La Liga, but also because he managed to win everything internationally.
"You are a spectacular goalkeeper and it was really hard to have you as an opponent. But, looking back, I also think that it was a pretty nice rivalry that made us have to outdo ourselves every time we faced each other," added the six-time Ballon d'Or winner.