Orlando Pirates have been dealt devastating news that prominent supporter Mandla 'Mgijimi' Sindane has passed away.
Read: PSL club could be sold to settle R15 million debt
'Mgijimi', who is well known for powdering his face all-white, is said to have died in his sleep on Monday night, according to his brother Johannes Thembinkosi Sindane.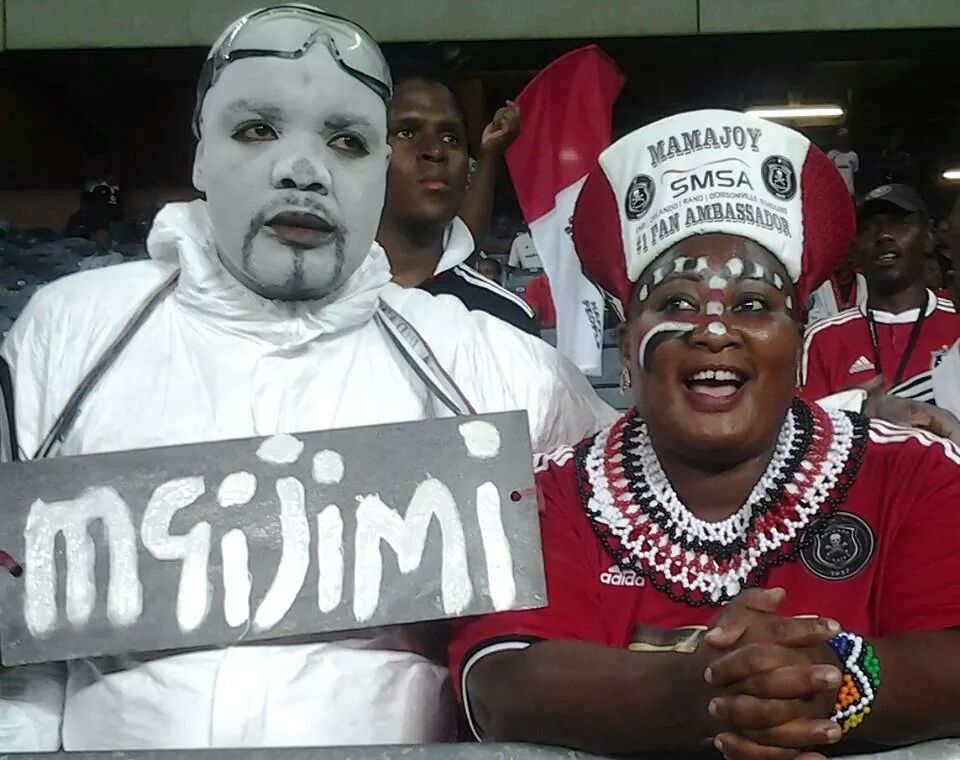 "Yes, you are talking to his brother, it's true," Johannes told KickOff.com.
"He's been struggling to breathe you see. We took it as if it was a normal passing thing, but when we went to his place we discovered that he passed on last night.
"When our father went to check him today he found him dead. Most people who were following him say last night he was on Facebook. It looked like he had just taken a bath when this happened. It happened in his sleep.
"We found out today around past one. Ja, all along he was staying alone because his child was currently busy with something.
"At this stage we don't know what took him. He was even telling us that he was starting to feel okay, not realising he was passing.
"Even people can't believe what has happened, we've been receiving calls from all corners… it's unbelievable my brother.
"At this stage everything is still new, we are still busy arranging these things of funeral covers and so on, so that the undertaker can come.
"But people are welcome to send their condolences. We've accepted that because he was the people's person, even the phone is ringing non-stop."
The Buccaneers' most prominent supporter Joy 'Mama Joy' Chauke was last week admitted to hospital after contracting the Coronoavirus.
Opera News wishes to extend heartfelt condolences to the Sindane family. May his soul rest in peace.