JUVENTUS superstar Cristiano Ronaldo continues to live it up large with his model girlfriend Georgina Rodriguez, this time, as the pair we pictured on a huge yacht at sea.
Read: WATCH – Mourinho calls Spurs players 'Stupid C**TS' in leaked footage!
The Portugal captain took a short break amid a Serie A campaign that has reached the business end, with Juve looking every bit like they will retain their championship, en route to clinching a ninth consecutive top-flight title. The ex-Real Madrid star shared a series of photos alongside Rodriguez on Instagram showing off their enviable lifestyle.
One photo shows Ronaldo being served food by Rodriguez while another shows the pair perched on the top deck of the superyacht. A few weeks prior, the pair were once again at it after they were pictured frolicking in the Meditteranean with some friends. Ronaldo shared a snap of himself in the water with his bae, and son Mateo on a jetty, during this trip.
Ronaldo met Juventus boss Maurizio Sarri on his yacht ahead of the start of this season, according to reports. Italian journalist Aurelio Capaldi said last summer: "Sarri wanted to meet Ronaldo, so he made the club arrange a meeting. Sarri went to Cannes and went to Ronaldo's yacht on the sea and they had a very good chat.
Also, the Juventus sporting director Fabio Paratici was there but, at some point, Ronaldo wanted to stay face-to-face with Sarri and they discussed football. They talked about Sarri's ideas on football, the way Juventus are going to play," the journalist added.
"…Sarri wanted to know which position Ronaldo wanted to play. Ronaldo was very open – he said he's only interested in winning trophies. He said: 'it's important we make things happen and Juventus win trophies. For me, it's not so important to play on the left side, right side, or centre – it depends on what your ideas are'.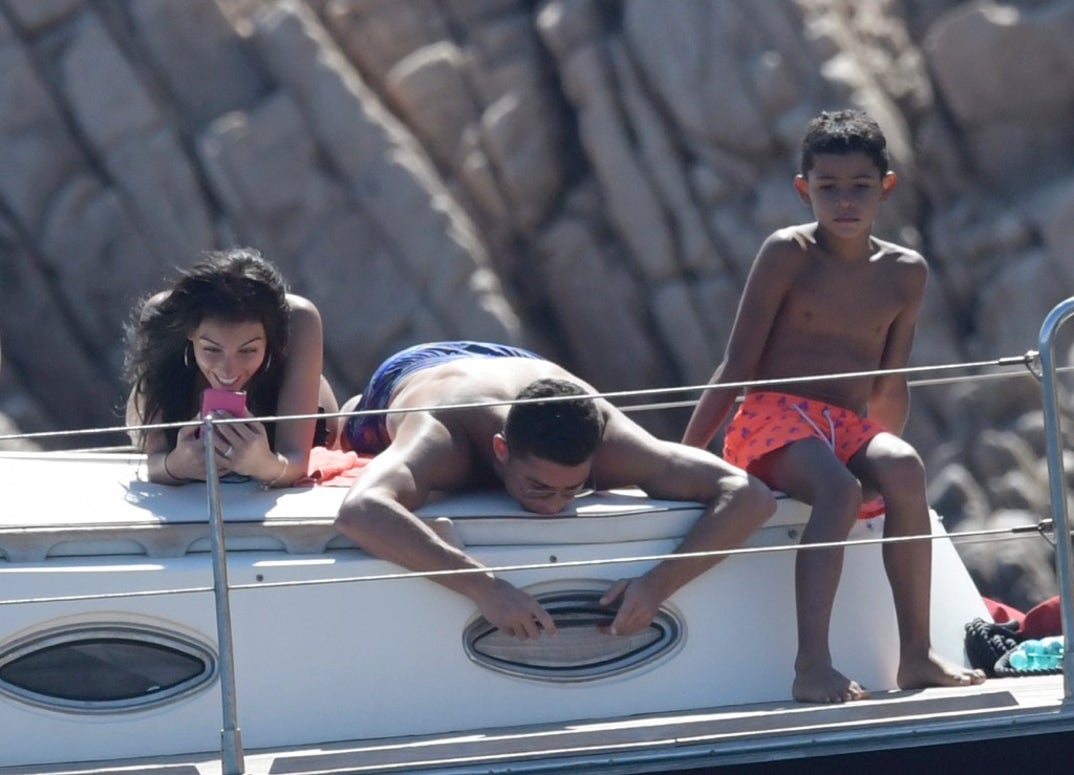 The journalist added that the five-time Ballon d'Or winner was very open and available to discuss and exchange ideas with Sarri, who was very happy about the [outcome of the] meeting. "So it was a long chat on Ronaldo's yacht and now they got to know each other, and Sarri and Ronaldo seem to be both happy about that."
Share your thoughts on Ronaldo's exquisite lifestyle with his girlfriend in the comments section below.