FOLLOWING widespread reports on Thursday, last week, suggesting that Barcelona superstar Lionel Messi could be leaving the Spanish giants at the end of next season, former Barça midfielder Rivaldo thinks Manchester City could be the Argentine's intended destination.
Read: Barça star celebrates obtaining driver's licence aged 31!
Messi's purported intended exit has, naturally, given birth to heightened speculation about where the six-time Ballon d'Or winner might end up next. Rivaldo seems to think a reunion with Pep Guardiola would be the most tempting and surest next chapter in the legendary Messi story.
If he is considering leaving the club, then something must not be good in the Barcelona dressing room, and perhaps he is tired, with all the constant problems that have surrounded the club in the last few months," Rivaldo was quoted saying in an interview with Betfair.
He added: "When Messi's contract ends, he will be 34. But with his class, I think he could still easily play in [the] Premier League. It will be sad to see him leaving Barcelona once his contract ends eventually, but I still hope that he can stay for now … reuniting with Pep Guardiola at City will be tempting for him, as the two of them formed a great coach and player partnership at Barça."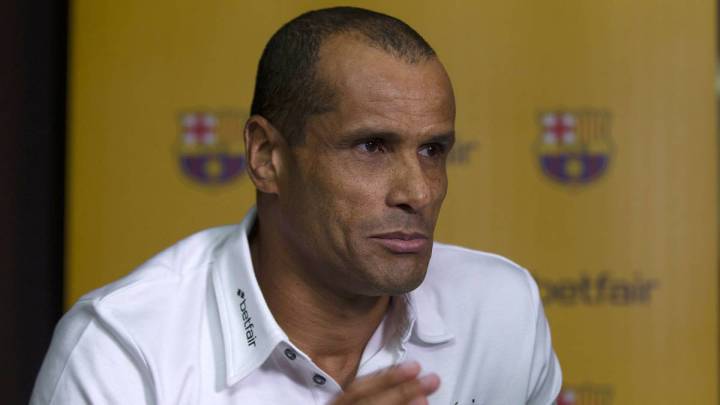 It is not the first time Messi has been linked with a move to City, a rumour which was previously thwarted when the Argentine maestro put pen to paper on another deal, keeping him at Camp Nou. But subsequent problems on and off the pitch have made the club's all-time top scorer consider his future. One other club which the Brazilian believes Messi would be keen on is Juventus, which would see him and Cristiano Ronaldo finally playing together.
"With all this speculation, I believe that some agents are already dreaming about a Messi-Ronaldo double at Juventus and how big it will be around the globe," said Rivaldo. "If that happened, there would be a world 'boom', and I believe Juventus would quickly recover any investment on the Argentinian thanks to the boost they would get from visibility and marketing.
"It would be historical to see both playing together and I'm sure many Juve sponsors would love to help financially. So, it's also a possibility for Messi. If there are rumours about his exit then, of course, every club will be thinking about how they can sign him. That said, the two best players in the world for the past ten years, playing at the same club, would be massive!"
Are you swayed by the rumours that Messi could be on his way out at Barça? Share your thoughts by leaving your comment below.