ASTONISHING footage of Argentina great Diego Maradona pulling a moonie during a home video has gone viral, hours after the South American country celebrated 34 years of the legend's 'Hand of God' goal against England.
Read: Barça, Juve agree on exchange DEAL for star midfielders!
The fallen idol lets his backside do the talking on this occasion as he visibly struggles to keep his balance while whipping up some dance moves with his ex-girlfriend, Veronica Ojeda. As it is, it is not immediately clear when the footage was taken. Maradona famously scored two goals to put England out of the 1986 World Cup on June 22, 1986. One was the cheat goal that still irks the conscience of most fans, and the other, a wonder strike considered as one of the best ever.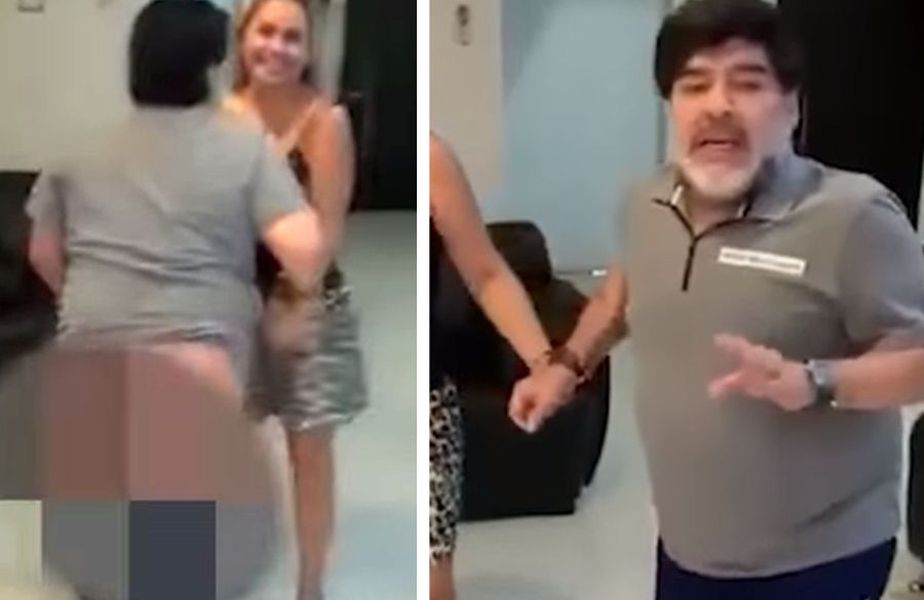 It was manufactured after the former Argentina coach, taking on and beating half the rival team, slotted the ball past England's then-shot-stopper, Peter Shilton. Maradona, today, is not seen in the same aurora of greatness as he was then, after turning over a leaf to a life marred by a series of scandals involving drug and alcohol abuse, as well as an alleged string of illegitimate children.
The retired footballer is currently managing Argentinian top-flight side Club de Gimnasia y Esgrima La Plata, saved by relegation following the suspension of the country's football season because of the coronavirus crisis. A user who posted the video on Twitter commented: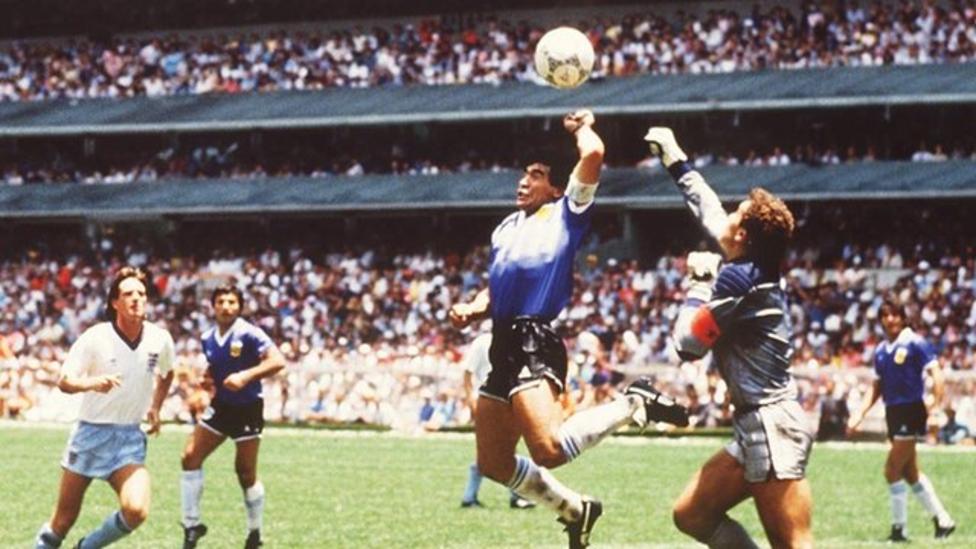 I still can't work process [sic] everything that's happened between the two images: one of Maradona leaving the English in his wake to score the greatest goal in history, and the other showing off his backside while he dances cumbia in a video which has gone viral."
Spanish TV and newspapers have been among media flagging up the footage and calling it a "new controversy" which is causing more concern about Maradona, even though it isn't known when exactly the video was taken, but is not thought to have been made public before.
One Diego Maradona fan criticised him for publishing the video, saying: "Does it really matter to anyone what a famous person is doing in his private life? Do you not think he has children and grandchildren who will feel bad?"
What do you think of Maradona's latest shenanigans? Leave your comment below.