Bayern Munich continued their dominance of the Bundesliga as they secured yet another title, their eighth one in a row, after beating Werder Bremen 1-0 on Tuesday night.
Read: 'Abducted by aliens'! Former Argentine midfielder speaks out
This as the rain came pouring down in Bremen to put paid to a restarted top-flight season following a coronavirus-enforced break across Europe. The league leaders dominated in the first half without too many clear cut chances to capitalise on. The stalemate was, however, ended when Robert Lewandowski beat the offside trap to score his 31st league goal of the season, with just two minutes left until the break.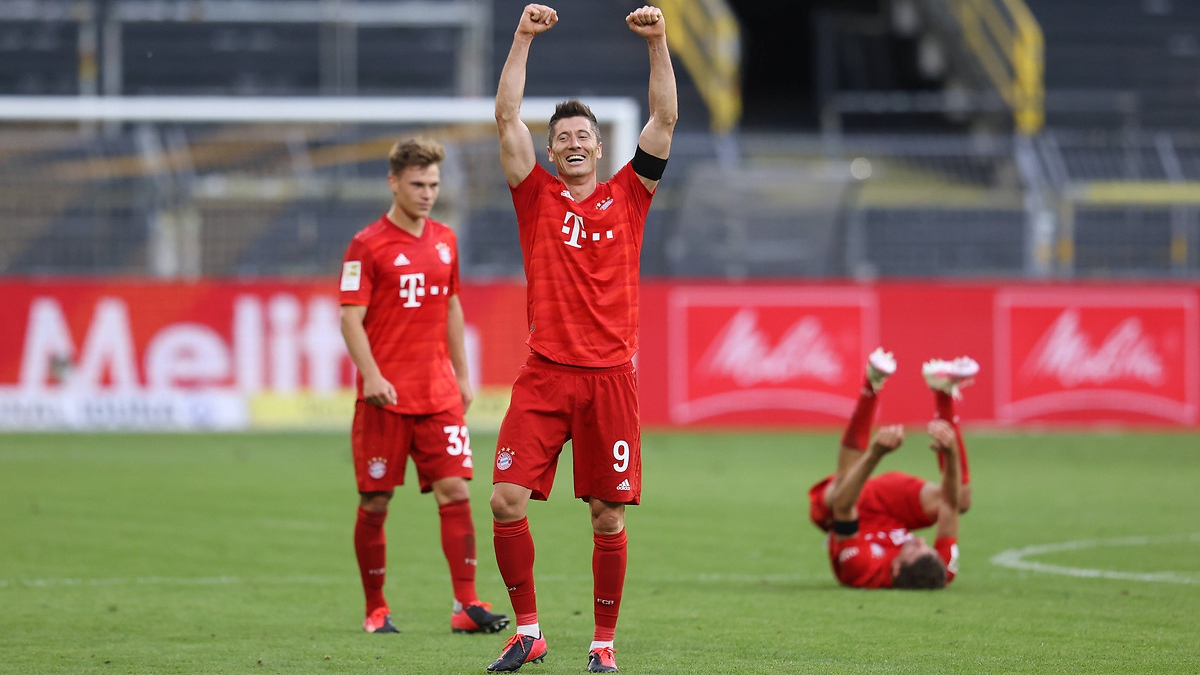 The visitors continued to run proceedings on the other side of the break but again struggled to capitalise on clear opportunities. A late scare came for Bayern with the clock ticking into injury time when Manuel Neuer made a brilliant save from a Claudio Pizarro effort. In the end, Bayern were able to celebrate an eighth consecutive title, all be it, in an empty stadium. The side went into the break in March four points clear of closest rivals Borussia Dortmund – the last club to stop them from winning the league – with the pair still having to meet.
With the league now wrapped up, the champions now have games against Freiburg and Wolfsburg to go in the next 10 days. After, the Bavarians' will turn their attention to the Champions League, with the European club competition yet to determine specific dates for a return. But UEFA announced previously that the competition is due to be played in a 'World Cup style' over the course of a few weeks in Lisbon sometime in August.
How many more seasons will Bayern Munich continue their dominance of the Bundesliga? Share your thoughts in the comments section below.