In a stark display of solidarity, the Premier League has embarked on having players' names replaced on the back of their shirts with the 'Black Lives Matter' slogan for the first 12 matches of the restarted season.
Read: Remember when CR7 lost his cool, threw a reporter's mic into a lake?
According to reports, the Premier League will also support any player who chooses to 'take a knee' before or during matches. This all comes after George Floyd, a black American man was allegedly killed by a white police officer, who had a knee to Floyd's neck for reportedly more than eight minutes, during an arrest in Minneapolis, Minnesota on May 25.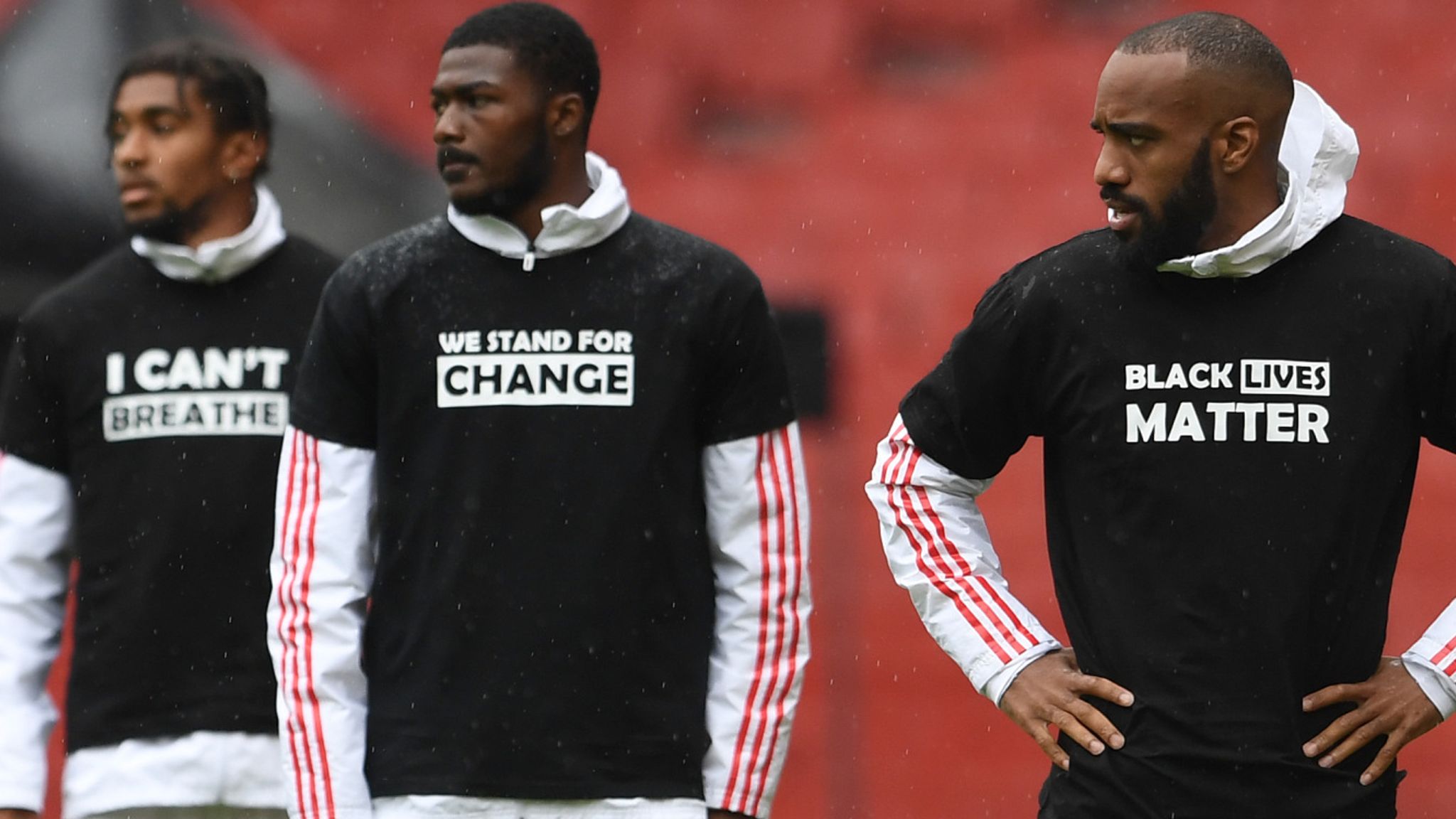 Since then, the city of Minneapolis and large parts of the United States, has seen weeks of protests and widespread looting in response. The four police officers involved in Floyd's death, have been arrested and charged. In a joint message from Premier League clubs, players said they were committed to "a global society of inclusion, respect, and equal opportunities for all, regardless of their colour or creed," adding, "We, the players, stand together with the singular objective of eradicating racial prejudice."
A Black Lives Matter badge will feature on all playing shirts for the rest of the season, alongside a badge thanking NHS staff for their work during the coronavirus outbreak. A report by BBC Sport suggested that several Premier League squads have already 'taken a knee' in training-ground images shared on social media, and anti-racism charity Kick It Out, had asked that players feel free to do so on the pitch [during matches].
England's Football Association (FA) has said it will take a "common-sense approach" to such protests. Over in Germany, four players, including Borussia Dortmund's England forward Jadon Sancho, were initially investigated by the Bundesliga authorities for making clear their support for anti-racism demonstrations in the wake of Floyd's death. The Premier League will resume behind closed doors on June 17 after a three-month suspension owing to the global coronavirus pandemic.
Do you agree with the move by the Premier League to sport the Black Lives Matter slogan on players' shirts? Share your thoughts in the comments below.