AmaZulu influential striker Bonginkosi Ntuli has responded to recent Orlando Pirates links, while revealing his mission for the PSL golden boot race.
Read: PSL club boss slaps R30 million price tag on striker
Despite numerous reports suggesting that Ntuli has attracted interest from the PSL giants, the 29-year-old striker says that he is not thinking of leaving the Durban-based club as he has not been approached by any club as yet.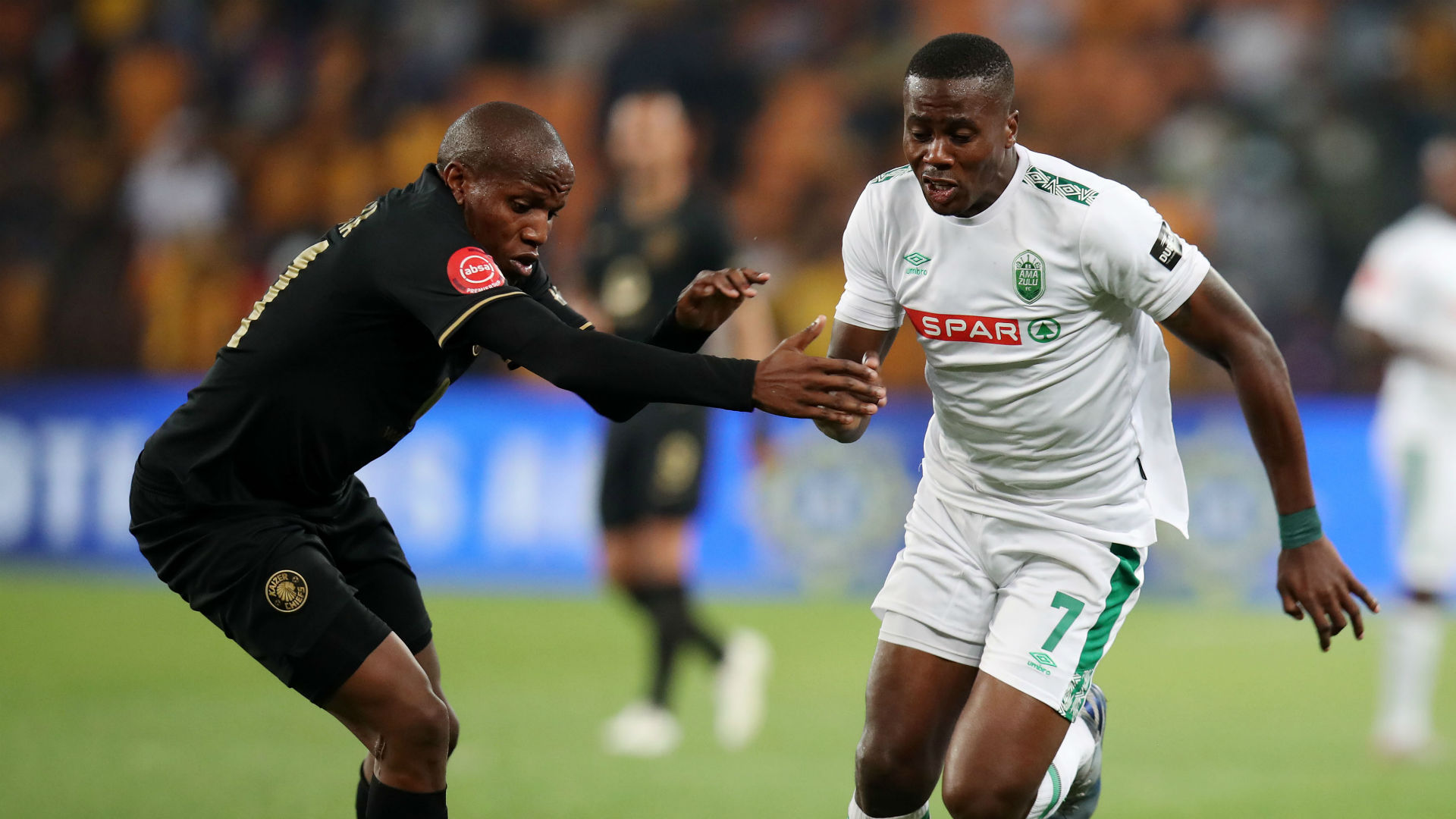 Ntuli, who already netted 12 league goals before the season was interrupted by Covid-19, has revealed that his mission is to overtake the current top scorer Gabadinho Mhango of Pirates.
"It's not something that I am currently thinking about [to leave AmaZulu]. It's all about rumours, something that is reported in the media," Ntuli told Isolezwe
The former Mamelodi Sundowns striker also stated that he is happy at Usuthu and that playing regular football brings satisfaction as far as his career is concerned.
"There's no club that has approached me in terms of offers. I am happy at AmaZulu and I am getting game time. So, there is no need to think of leaving the club or get a new team."
"Honestly, I want to catch up with him [Mhango]. I cannot hide it that it would be good to catch him," he added.
"The time we were not training completely, I was focusing on doing well and I worked hard as I trained alone.
"There's a field close to my home and I have been practicing on hitting the target preparing to get ready when the games resume and that I maintain my sharpness.
"We are happy now that we are back to do things in a normal way and to do what we love. We just hope we will go back to training in the field."