With the Coronavirus outbreak, it is not an option to have the Premier Soccer League play behind the doors with South African's 'unique patient profile' being one of the reasons.
Read: Sundowns risking to end season without Pitso!
The COVID-19 outbreak continues to wreak havoc, with the South African Football Association confirming that they have extended the ban on football in the country to be in line with the 21-day lockdown.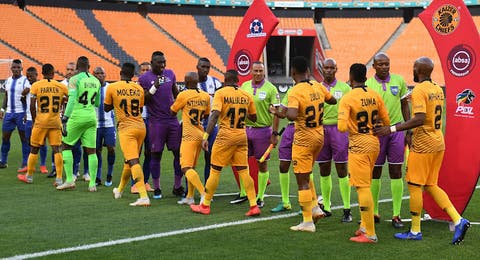 Meanwhile, the Head of the Department of Medicine at Victoria Hospital in Cape Town Dr Nasief van der Schyff strongly advised against any games being played behind-closed-doors at this point in time and this is what the doctor had to say in a letter he wrote to SAFA:
In response to the South African Sports Minister, Nathi Mthethwa, decision that the PSL can be played behind closed doors, I would like indicate that this decision is against medical best practice and decisions taken by several international sporting bodies, including UEFA and Super Rugby.
I would strongly advise that all footballing activities, including all PSL games, should be suspended and re-evaluated at a later stage.
The reasons that PSL football games should be suspended is multifactorial. The biggest reason relates to the issue of "social distancing". This is defined as an effort for people to be separated from each other for at least 2 metres.
The best way to attain this is to prevent people from gathering together in any context, including a competitive PSL match. This principle underlines the proactive decisions taken by the South African president on Sunday evening. The reason it is particularly relevant in the South African context is due to the community spread of COVID19 that has already occurred in our country.
The concept of playing competitive football behind closed doors in the context of COVID19 has not been shown to be effective, despite other preventative measures being implemented such as hand washing and a no handshake policy.
As things stand, all South African football will only return after April 16 although anything may occur and matters will be reassessed closer to the time to see whether that is possible.