AmaZulu star striker Bongi Ntuli reflects on the recent Bafana Bafana snub, vowing to continue competing for the golden boot until he eventually wins over coach Molefi Ntseki's heart.
Read: Ntseki names 25-man Bafana squad, Khune included!
The 28-year-old undeterred striker is one of the players who have displayed an impressive run in the domestic league having scored 12 goals for Usuthu this season.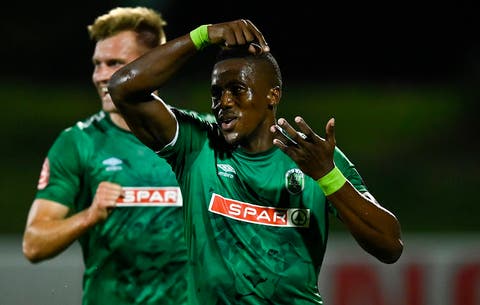 Ntuli was however snubbed for Bafana's back-to-back 2021 African Cup of Nations qualifiers against Sao Tome and Principe, which has been put on hold due to Coronavirus outbreak.
The Pietermaritzburg-born striker and SuperSport United striker Bradley Grobler are the only South Africans in the top five PSL scoring charts, which raised eyebrows when the latter was called up and Ntuli missed out.
"For me, being snubbed is a motivation to work more than I am doing at the moment. I am not disappointed whatsoever. Maybe I can still get the chance in the future," Ntuli told Sowetan
"My objective is to score more goals… perhaps that's the only solution to get the attention from the Bafana coaches. As a striker you never get satisfied, so I want to keep on banging in those goals ngoba inethi ayigcwali (because the goal net never gets full of goals)."
The former Mamelodi Sundowns forward revealed that amid the football shutdown that was forced by the Coronavirus outbreak, he has gotten himself a personal trainer to remain fit.
"The team told us to stop coming to training for now. They said they'll tell us when to return. But I am following an intensive training programme with my personal trainer," Ntuli said. "I decided to get a professional trainer to make sure I stay on top of my game kulesikhathi esinzima (during this tough time). I don't want to lose focus."