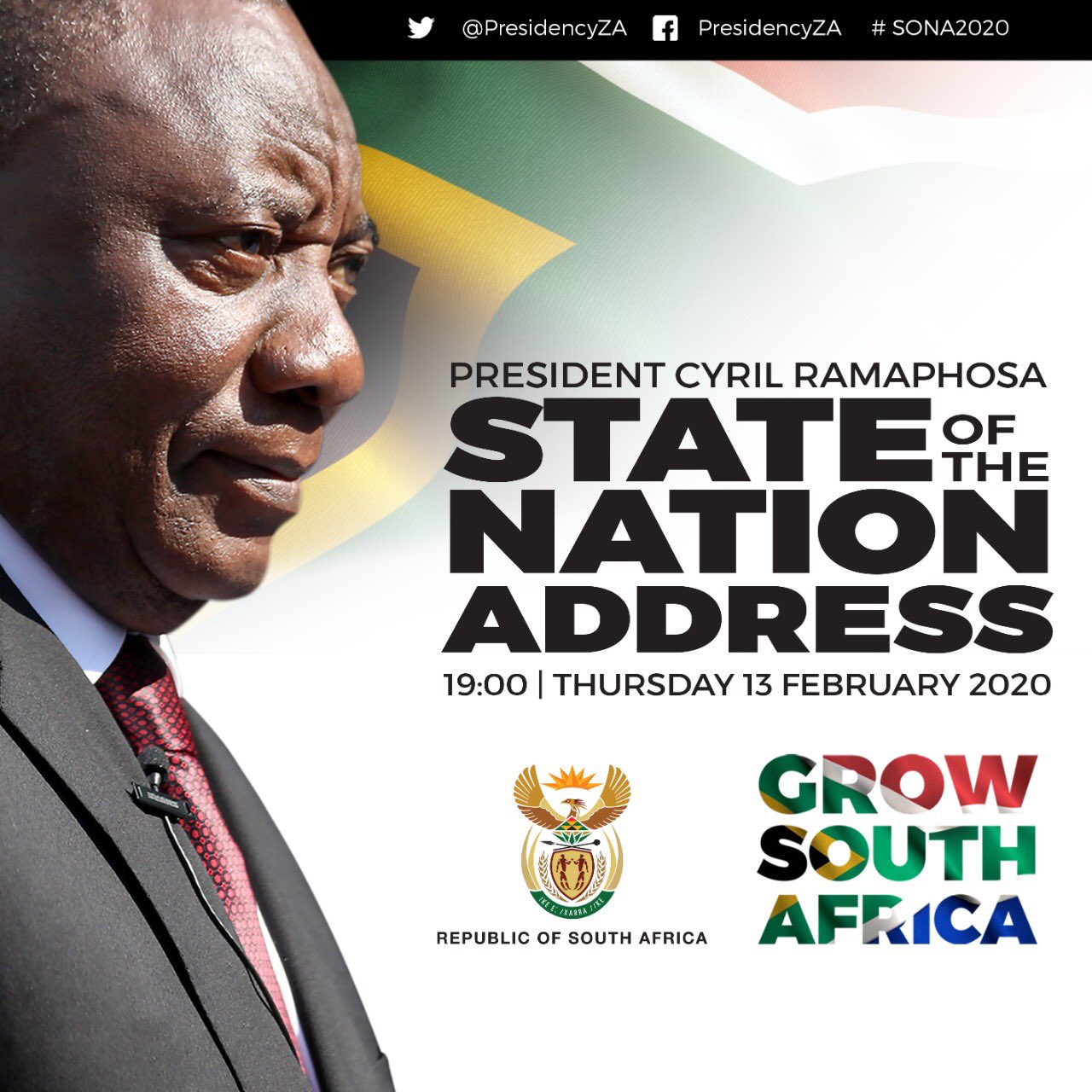 The wait for South Africans is finally over, as President Cyril Ramaphosa will finally address the nation this evening.
READ: #SONA2019: Opposition, analysts react to Ramaphosa's "big dreams"
Ramaphosa will deliver the State of the Nation (SONA) Address in a joint sitting in the National Assembly chambers this evening.
This year's SONA has been dubbed the most important address since the country's democracy 26 years ago.
This is due to the fact that Ramaphosa will face the nation, with the country's unemployment rate still sitting at a record 29.1 %.
There is also Eskom and South African Airways (SAA) that truly need Ramaphosa's immediate intervention.
Many are hoping that the President's address will thoroughly focus on the two state-owned entities that continue to dominate headlines.
Eskom continues with its rolling blackouts on a daily basis, which has seen the ease of doing business in the country being heavily affected.
The ailing airline SAA is in massive crises, with the management and the unions back at it once more over reported retrenchments.
Ramaphosa, who is under immense pressure to regain the confidence of the nation, is expected to outline how his government will deal with these massive issues.
However, the President will have to deal first with the Economic Freedom Fighters before he delivers his much-awaited speech.
The Red Berets have promised to disrupt Ramaphosa's speech, due to his failure to fire Pravin Gordhan.
Ramaphosa is expected to deliver the speech at 7 pm, with former Presidents Thabo Mbeki, Kgalema Montanthe and FW De Klerk in attendance.