Kaizer Chiefs head coach Ernst Middendorp is of the belief that one of his players is being targeted for rough treatment by PSL defenders during games.
Read: Pirates hot on Chiefs' heels in latest CAF club rankings!
The German mentor says that he witnessed Black Leopards players giving his striker Samir Nurkovic some rough treatment on Saturday afternoon when they drew 1-1 at Thohoyandou Stadium.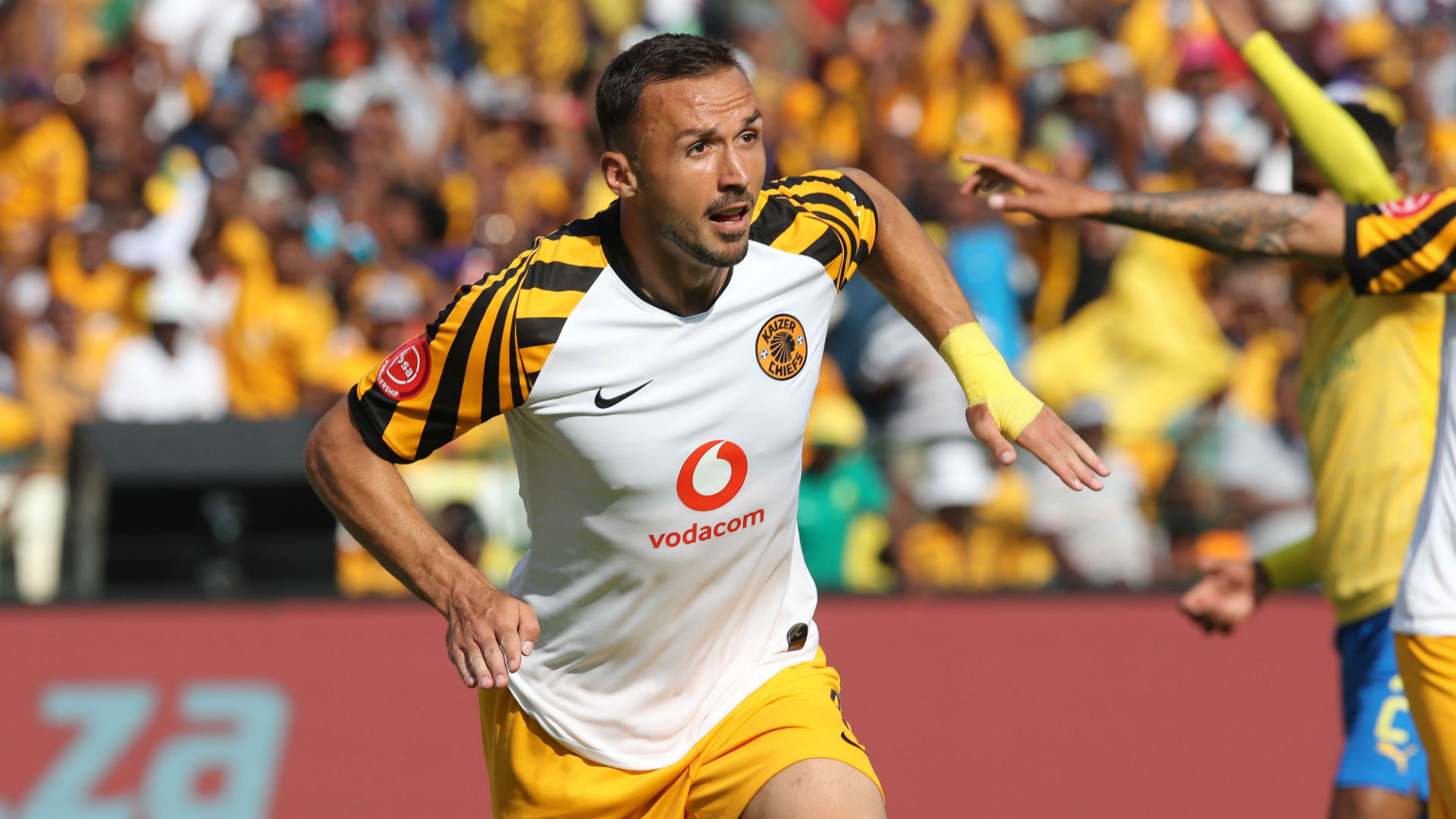 The Serbian striker has so found the back of the net 10 times this season in the Absa Premiership games after scoring again against Lidoda Duvha.
"You make your own picture. I think of course [he was targeted]. The referee decided and obviously has his opinion that everything was in the frame of the law," said Middendorp after the match as quoted by KickOff.Com
"How the rules are allowing it, ask the referee, probably I'm not the right one. But of course if you are successful, if you are scoring, if you are providing a good strikeforce, you get targeted in particular.
"The referee has a very clear understanding, he had a good time watching it, and me I'm good. Probably he lost his eye here and there a little bit but it's okay. It's the decisions from the referees, that's why they are there.
"But okay he has his opinion that everything was good, everything was fine. Good, we have to accept it."
When the 61-year-old coach was asked about how he felt on his charges' recent scoring abilities, he said he was pleased with the goals his side have contributed so far.
"Ja ja, it's nice huh. Everybody, it doesn't matter whether it's Nurkovic, it's Leonardo [Castro], it's somebody else out of other areas [who scores], it's not really interesting," he adde.d
"I'm happy for him [Nurkovic]. I'm happy for Leonardo. I'm happy for the other guys who scored. We have a good goal difference, in total 23. Ja, that's a result of the months five, six we are together now."