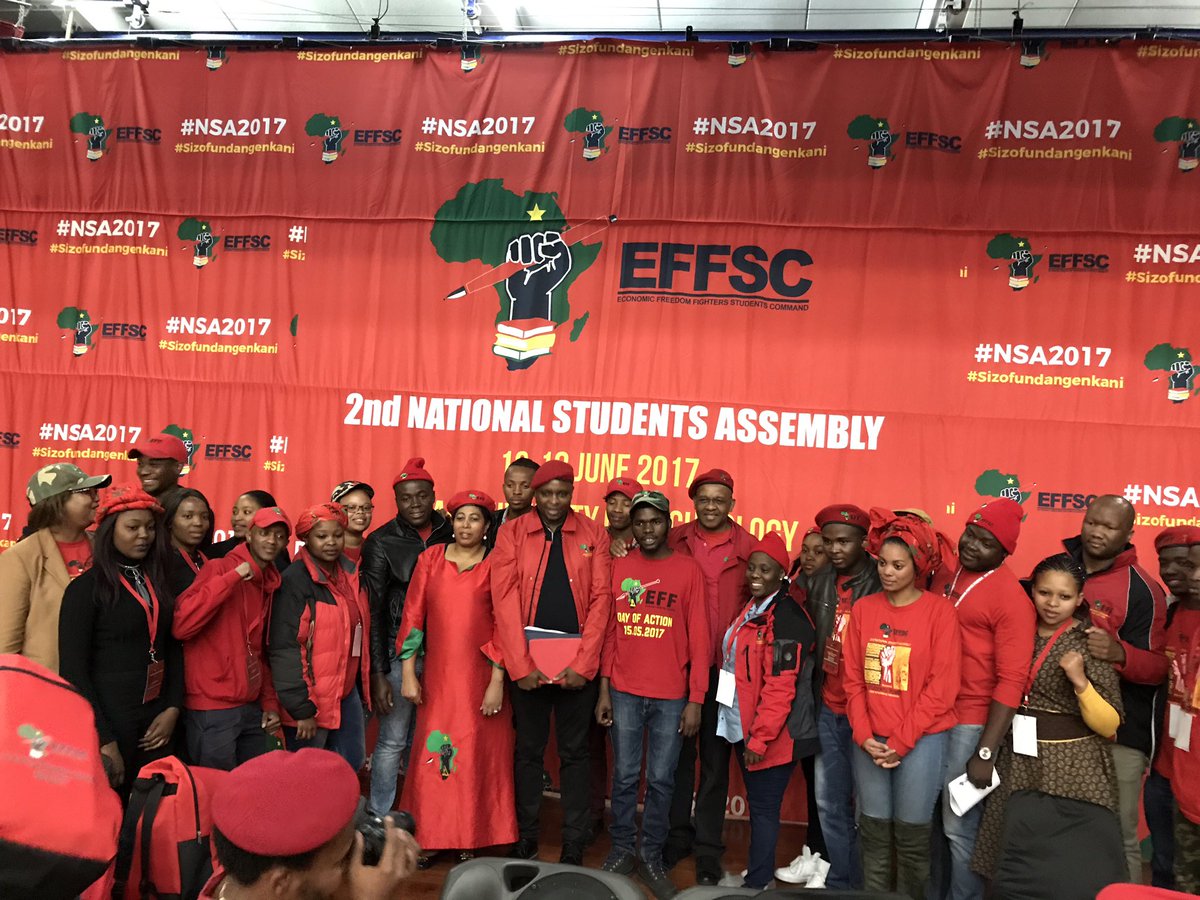 After much speculation about the disbanding of the Economic Freedom Fighters Student Command (EFFSC), the structure has survived the chop.
READ: EFF Student Command's future under the spotlight at the People's Assembly
The EFF's People Assembly has resolved to allow the youth structure to continue to exist in many tertiary institutions.
Party President Julius Malema, who was at the forefront of the dismantling the structure, has been overruled by the majority of the delegates at the conference.
The EFFSC, which recently won Student Representative Council in many universities and colleges, is seen by the likes of Malema of failing to be independent from the mother body.
A lot of times national leaders had helped the structure in campaigning at tertiary institutions during elections.
While Malema's camp was defeated in their bid to disband the EFFSC, it is expected that attention will be heavily shifted to the structure going forward.
EFFSC President Mandla Sikhwabana, who was elected earlier this year, is expected to turn the fortunes of the party.
EFFSC made history by winning the Wits University elections for the first time in 2017.