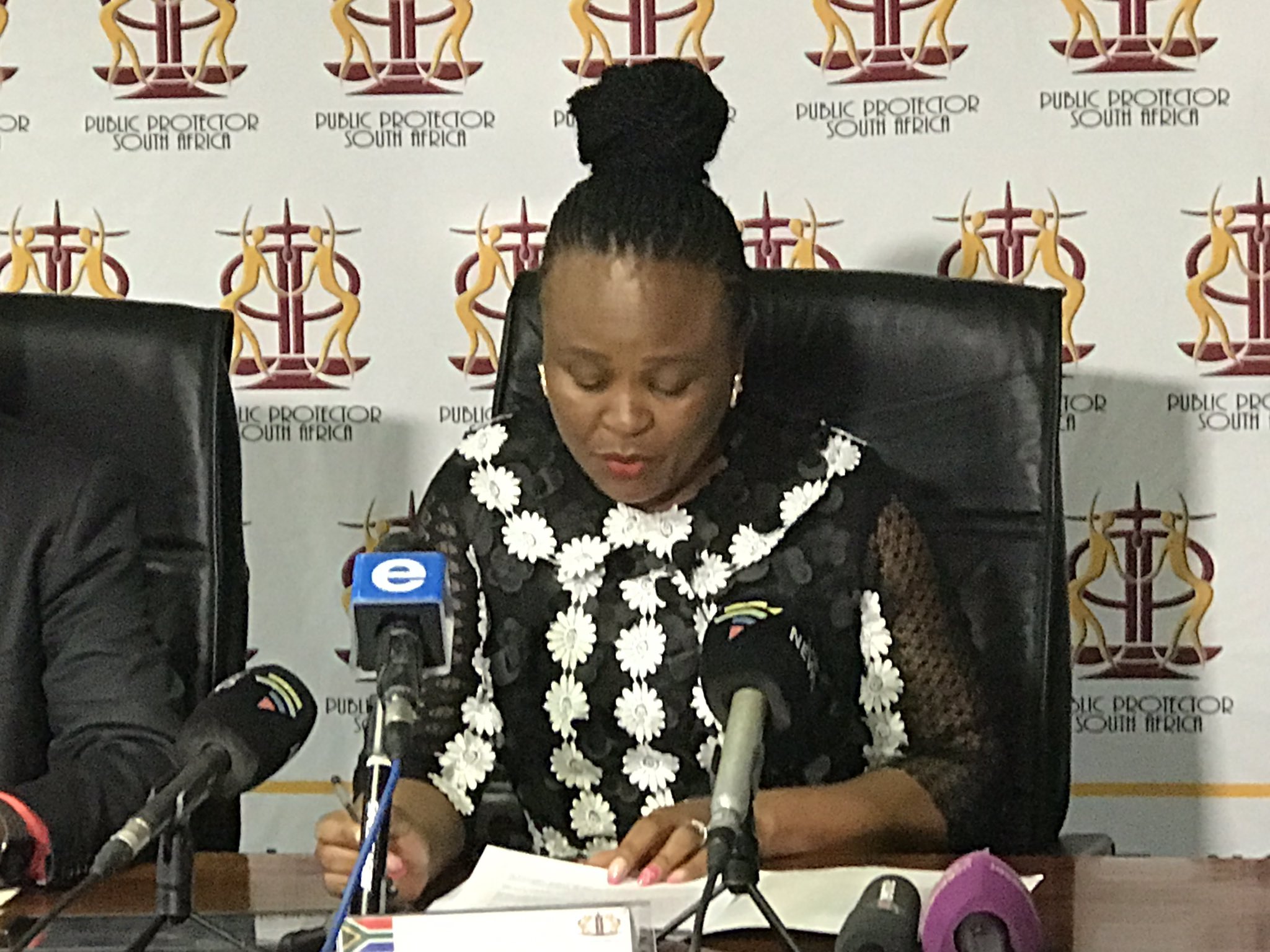 Public Protector Busisiwe Mkhwebane says she is ready to work with whoever gets to be appointed Deputy Public Protector.
READ: Will Ramaphosa reconsider appointing Kholeka Gcaleka for Deputy Public Protector?
There is currently a vacate position of Deputy Public Protector at Mkhwebane's office after the ending of Kevin Malunga's contract on Tuesday.
Releasing her final investigation reports of the year on Thursday, Mkhwebane says she will work with anyone President Cyril Ramaphosa decides to appoint.
" We bade farewell to Kevin Malunga on Tuesday and we wish him all the best in his future endeavours," Mkhwebane said.
" I wish to say on behalf of entire PP team, we are ready to welcome whoever will be appointed the new Deputy Public Protector."
It is expected that advocate Kholeka Gcaleka will be appointed as the new Deputy Public Protector.
Parliament's Justice and Correctional Service Committee decided to endorse Gcaleka's name for the position.
However, many opposition parties have rejected Gcaleka's nomination due to her previous working relationship with Malusi Gigaba.
Parties such as the EFF and DA have rejected Gcaleka's nomination, because of what they perceived as her lack of integrity for having continued worked with Malusi Gigaba.
It is unclear whether Ramaphosa will ignore the opposition parties calls and continue with the appointment of Gcaleka.
Ramaphosa is tasked by the constitution to appoint a Deputy Public Protector and other heads of chapter nine institutions.
The new Deputy Public Protector is expected to be appointed before the end of this year.