This morning South Africa woke up to the news that our Miss SA was now Miss Universe.
Zozibini Tunzi's journey from Tsolo, eSdwadweni in the Eastern Cape to Tyler Perry Studios in Altanta, Georgia in the USA started when her unconventional beauty made her a firm favourite among Miss SA judges and the public during the search for Miss SA 2019.
Here are five moments that led Zozibini from beating the odds to win Miss SA 2019 on 9 August, to being crowned Miss Universe 2019 on Sunday 8 December.
1. "I haven't changed myself before so why should I now change for a competition?"
This year's Miss South Africa top 16 was applauded for its diversity – the line-up included a queer woman, several women with natural hair, a plus-size model (a model who is size 8 and up) and a model with a birthmark on her face.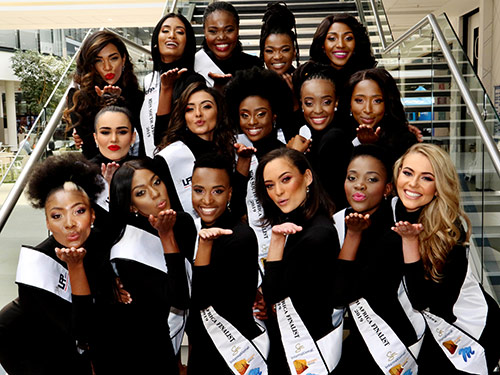 In her Miss SA bio the public relations graduate acknowledged her differences from the typical beauty pageant contestant: "It was a question I got asked often from my friends when they heard I had entered Miss SA – 'will you get a weave?' I always said I haven't changed myself before so why should I now change for a competition?"
2. The R30 haircut vs R5000 weave debate
When Zozi was crowned Miss SA on Women's Day, among the applause were foot-in-the-mouth comments like THAT tweet from DJ Cleo. Although he (probably) meant well, saying Zozi won Miss SA despite having a R30 haircut came across as…ja.
"I came into this competition with my natural hair as a symbol of my firm belief in fair representation of any shape and form. And so, through my win, I hope I have inspired people, even if just one person to be themselves at all times and to never compromise their identities, and to insert themselves in spaces where they feel that people like them do not belong," she said after winning the Miss SA crown.
3. The send off "opposite the post office"
Preparations for Miss Universe had Zozi jetting off to the US on 26 November, sent off by excited fans and family members who came out to wish her luck.
Although the beauty queen faced criticism for her choice of location for the farewell, the majority of SA came to her defence.
READ: Miss SA under fire for insensitive "opposite the post office" request
"I am so grateful for the love that I have received since being crowned Miss SA. I'm especially delighted by the wonderful messages of encouragement, wishing me good luck as I embark on this most thrilling adventure. I'm super-excited. I just hope that I do SA proud," Zozi said ahead of the event in Atlanta.
4. "You're going back to South Africa"
After her wardrobe malfunction last week, SA was up in arms when a video of a Miss Universe official telling Zozi she was going home made the rounds. Apparently, he was joking – as well all saw later was the case.
READ: Miss Universe tells Zozi "You're going back to SA"? Here's what REALLY happened
To honest, after these showstopping looks, did anyone really believe she'd actually go home?
5. All hail the queen of the universe
Besides her striking looks, Zozi's compelling answers to the questions ask at the finale last night blew the judges away.
When asked what the most important thing we need to be teaching young girls today, Zozibini told host Steve Harvey, "I think the most important thing we should be teaching young girls today is leadership. It is something that has been lacking in young girls and woman for a long time.
"Not because we don't want to but because of what society has labelled women to be. I think we are the most powerful beings on the world and that we should be given every opportunity. That is what we should be teaching these young girls. To take up space. Nothing is as important as taking up space in society and cementing yourself." 
What's next for Miss Universe 2019? An entire year in New York living with Miss USA, rubbing shoulders with Hollywood's elite on various red carpets during the reign and thousands of dollars worth of prizes. Must be nice 💃🏽