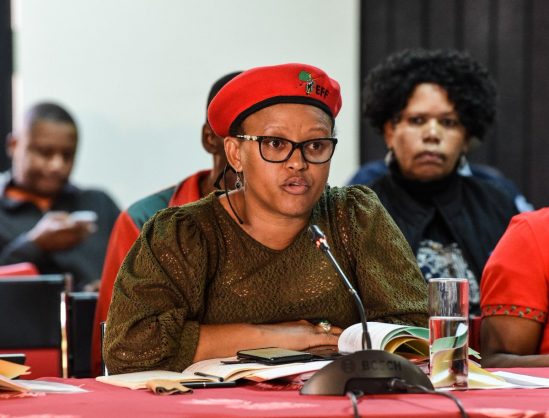 With just a week before the Economic Freedom Fighters (EFF) hold its second elective conference, the names of certain leaders continue to be thrown around for certain positions of power.
READ: EFF Tshwane set to 'marshall' Dlamini for SG position
Mandisa Mashego is slowly gaining support for the Secretary-General position from different branches.
Mashego, who is the chairperson of Gauteng Province, is reportedly enjoying massive support from her province, Mpumalanga and a certain section in Kwa-Zulu Natal.
It was expected that Kwa-Zulu Natal will back Marshall Dlamini for the position.
However, it is reported a certain faction led by chairperson of the province Vusi Khoza, is backing Mashego to replace Godrich Gardee.
Khoza posted his preferred top six leaders on his social media, which included Mashego as Secretary-General and Dali Mpofu as the Deputy President.
Mashego, who became EFF's first female provincial chairperson, is often credited for growing the party's membership in Gauteng.
While Julius Malema is expected to retain his position as the President, the other remaining positions are set to be hotly contested.
The elective conference kicks off next week, with nominations of top positions going be taken straight from the floor.