He did it! Like the director of a perfectly choreographed movie set, Kenyan marathon great Eliud Kipchoge, pulled off the production of a lifetime to herald in a new history in endurance running.
Read: Kipchoge ready to make history in 'moon-landing' moment
All of this as the world looked on for two hours to see him cross the mythical sub-two-hour marathon finish line, in the INEOS 1:59 Challenge on the streets of Vienna in Austria today, October 12. Primed for the challenge of pulling off one of the greatest human feats in history, the 34-year-old Kipchoge was a figure of brisk athleticism through the 42.2-kilometre or 26.2-mile course.
Although his time of 1:59:40 is an unofficial record according to the International Association of Athletics Federations (IAAF) guidelines, since this race was more experimental and not competitive, Kipchoge has once-again cast his glittering legacy further into the histories.
Read: 'He will make a strong comeback' – Justin Gatlin on van Niekerk
The Kenyan boasts a CV which sees him as a four-time London marathon winner, culminating in 11 out of the 12 marathons wins to his name. He is also the men's world record-holder for the distance with a time of 2hrs: 01min: 39sec which he set in the flat Berlin marathon on September 16, last year. This was after he made a similar attempt and narrowly failed at Monza, Italy two-years ago.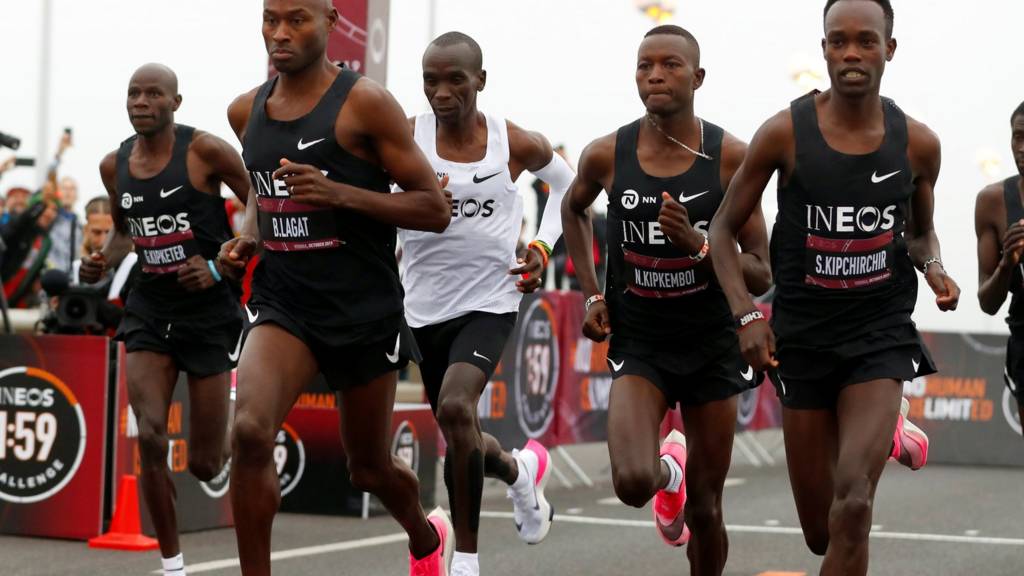 In his pre-event press conference adjacent to the finish line on the Hauptallee in the heart of Vienna on Thursday, Eliud exuded confidence ahead of his historic bid. "Vienna is (about) running and making history in this world, like the first man to go to the moon," Kipchoge said, adding he wanted to do away with the notion of limitations. "I'm running to make history. I'm running to show that there are no limits – no human is limited."
Read: Semenya vows to continue fighting IAAF rules
Adding to the notions of what was once considered impossible human endeavours, Englishman Roger Bannister, who died on March 3, last year shifted the world's belief in attaining 'the impossible' when he became the first man to officially run a mile in under four minutes.
To achieve his feat, Kipchoge was aided by 41 pace-makers who are some of the leading distance runners across various disciplines, including the three Ingebrigtsen brothers from Norway, who recently competed at the World Athletics Championships in Doha.
Kipchoge now finds himself in storied company, alongside Bannister and the first man to land on the moon, Neil Armstrong and another global running sensation, Usain Bolt, the fastest man to ever do it over 100m.