Banyana Banyana striker Rhoda Mulaudzi has secured a deal with an overseas-based club that plays in the UEFA Women's Champions League.
Mulaudzi was part of the Banyana squad that represented South Africa in France in the 2019 Women's World Cup that was concluded on Sunday, July 7.
The 29-year-old has signed a contract with Apollon Ladies FC in Cyprus after her contract with Australian club Canberra United ended just before the start of the world cup.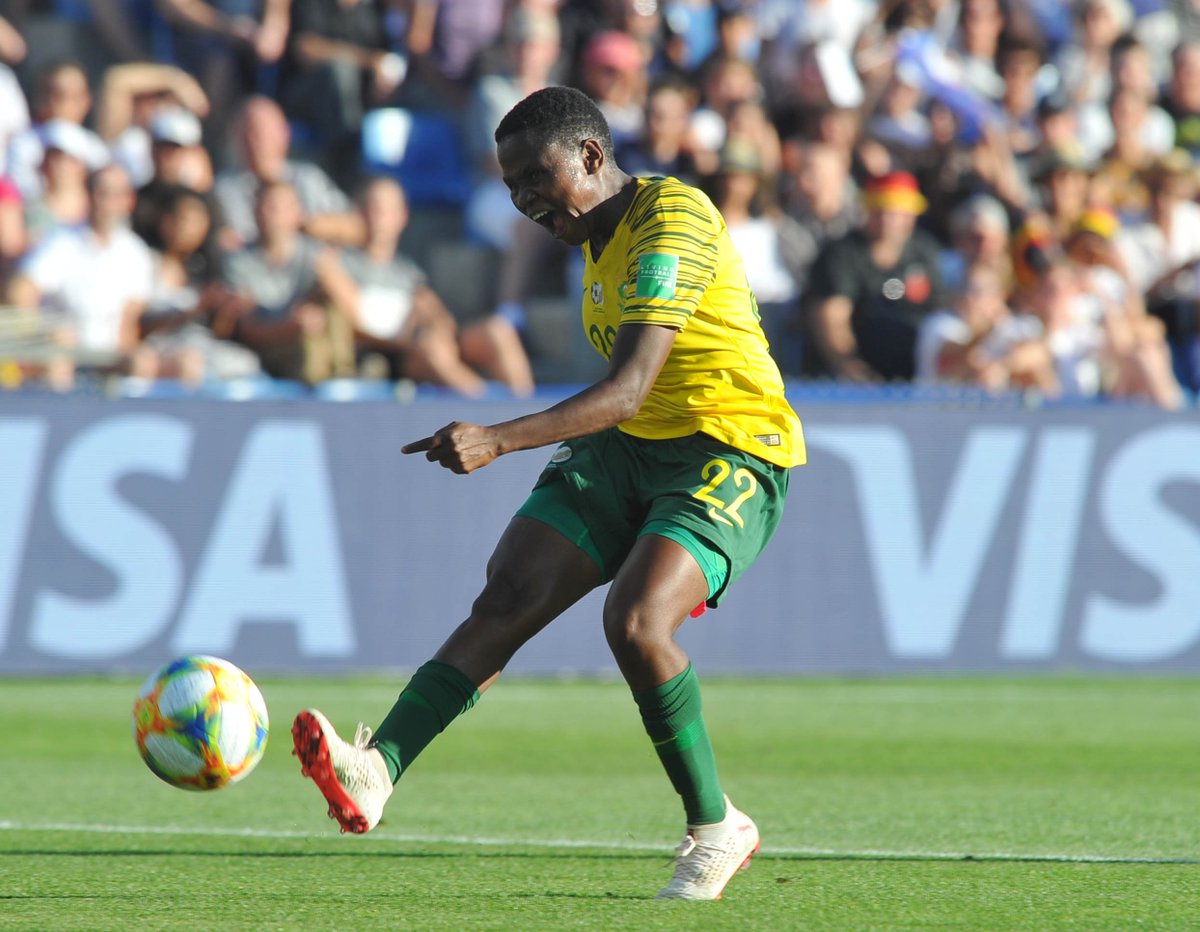 "I am so excited about this move, and I am almost certain it will open doors for other players to come this side. What makes me even happier is that I will be playing in the UEFA Women Champions League – in terms of levels this is the second-highest in the game after the World Cup, and now it is a dream come true," Mulaudzi is quoted as saying on the SAFA website.
"I still don't believe how it happened. The vice president of the club in-boxed me on Facebook, asking if I was available to join their team – and at first, I thought it was a scam. But my faith pushed me to go ahead and probe further, and here I am today seeing another dream come true," added Mulaudzi.
"I am so happy I don't even know what to say – this is just a good indication that when God says yes no one can say no. He has been really amazing to me – first taking me to Australia, then getting a chance again in the national team, playing in the World Cup and now this, what more can I ask for?"
Mulaudzi will make her debut for her new club on August 7, in a Champions League clash. They have been pitted alongside Braga FC (Portugal), Rigas FS (Latvia) and Sturm Graz (Australia) in Group 7 .